Galleries
Create rich, intimate art experiences
Artcasts deepen the relationship between your collectors and your program.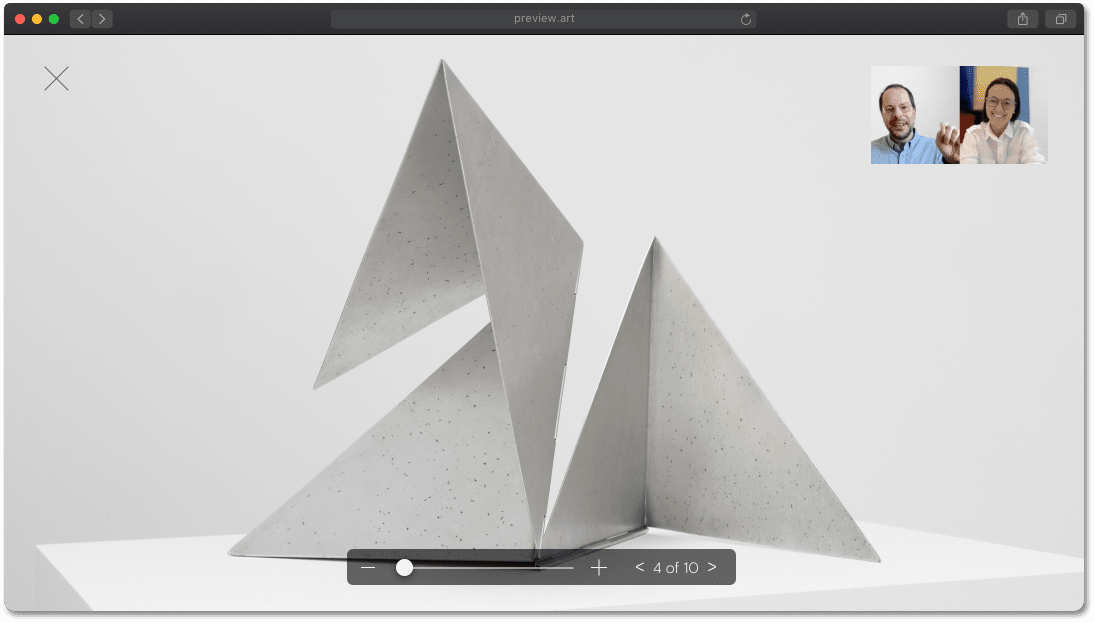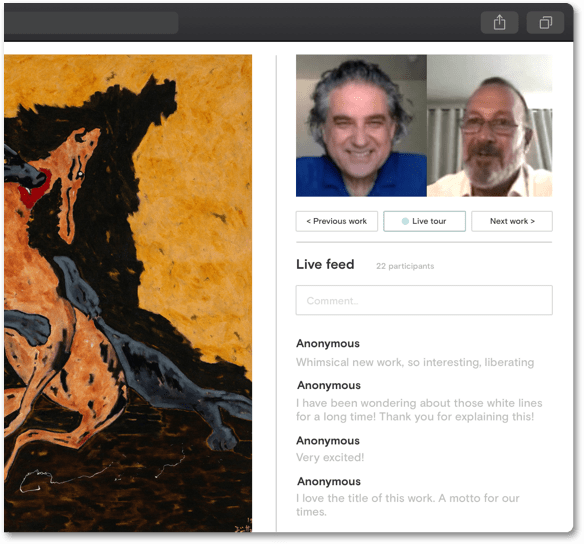 Enjoyable as art should be
Make a bigger impression of your program with splashy events your collectors will remember and talk about.

Discuss works in timed events with your team or external curators and experts.

Every Artcast is a meaningful opportunity to engage your most valued collectors.
Make Artcasts part of your program

Converts attendees into buyers
On average, 23% of artworks sell from a 30 minute Artcast in Preview.

Geographical game-changer
Monthly Artcasts keep your global collector base fully immersed in your program.

Expand your collector base
Qualified new collectors / patrons can discover and follow your program.

Low input, maximum impact
Universally loved, our creators tool makes it easy to adopt this magnetic new medium.
"Our whole approach has changed because of Preview. Artcasts are the focal point to any physical show, and increasingly we are doing exclusives on Preview because our collectors love them so much."